The best road trips from Belfast
Belfast has come a long way in recent years, and along with the beautiful city itself, there are plenty of attractions to travel within close proximity of the Northern Irish capital.
The Gobbins – 40 mins
The Gobbins is a unique, somewhat scary, experience. Opened in the early 20th century, this cliffside walkway was an extraordinary feat of engineering, but after various infrastructural issues in more recent times, the walkway was closed for a number of years. It has now been restored to its former glory, however, and the walk provides truly stunning views of both of the cliffs and the Irish Sea. Tour guides are available to provide insightful and often humorous walking guides.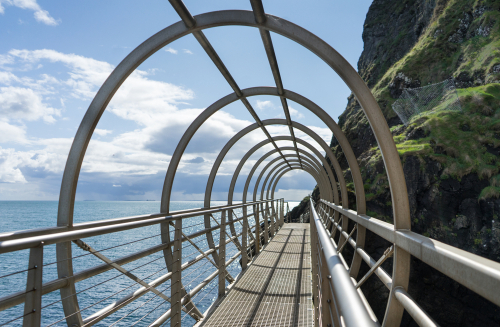 Giant's Causeway – 1 hour 20 mins
Over an hour north of Belfast is the natural wonder Giant's Causeway. At this UNESCO World Heritage Site, as the result of ancient volcanic eruptions, thousands of basalt columns emerge from the ground, creating a uniquely beautiful site. The iconic site has featured in many films and shows over the years, including Game of Thrones more recently. Parking near the site is a struggle - it can get pretty busy - so a great tip is to park at the nearby town of Bushmills. Here you can take the shuttle bus to the site and save time from parking.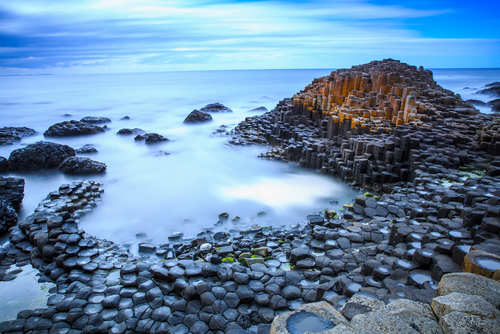 Derry (Londonderry) - 1 hour 30 mins
After Belfast, Derry is the second-largest city in Northern Ireland. In 2010, the city became the UK City of Culture, with plans to make the title official with a festival in 2013. The city rebranded as Derry~Londonderry and subsequently saw much investment and redevelopment across the city. One of the main additions to Derry was the Peace Bridge. The bridge was designed by those responsible for Newcastle's Millennium Bridge and symbolized the bridging of two politically divided groups on either side of River Foyle river, the Protestant Waterside and the Nationalist Bogside. Other must-see spots in Derry include The Derry Walls, the neo-Gothic Guildhall building, and the river-front streetfood-serving shipping container Pyke 'n' Pommes.