Explore Germany by car: Four great cities
With the Netherlands bordering it to its east, great cities in Germany can easily be reached by car from both Amsterdam and Rotterdam ports within a few hours drive. Here are four great German cities to visit:
Dusseldorf - 2 hours 30 minutes
Dusseldorf is one of the closest major cities to the Dutch-German border, which is set on the River Rhine. For any lovers of culture, head to Altstadt, which is one of the main squares in the city; here, you'll find museums like the Kunstsammlung Nordrhein-Westfalen and the Filmmuseum, along with a concert hall and theatre. The city is also one of the most fashion-centric in Germany, and if you're a sucker for shopping, head to Königsallee. The street is one of the main designer shopping streets in the city, hosting a wide range of high-end European designer labels.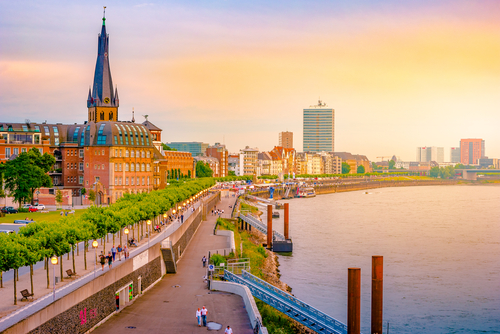 Munster - 2 hours 45 minutes
Located halfway between Cologne and Hamburg, the university city of Munster has around 50,000 students, many of whom love to cycle, and there are said to be 500,000 bicycles in the city. Join in the fun by hiring a bike to explore Munster and all of its medieval beauty the local way. Romanesque and Gothic churches can be found scattered throughout, including the impressive 12th century Munster Cathedral. On Saturdays, the Wochenmarkt Muenster in the centre of the city is home to an amazing range of fresh food and street food stalls.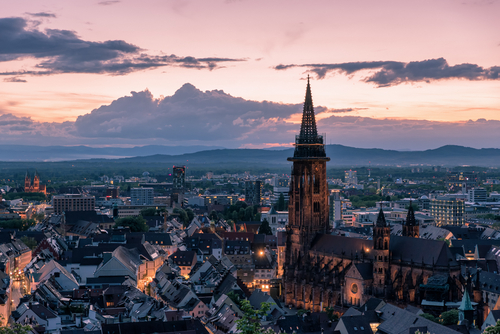 Cologne - 2 hours 55 minutes
Like Dusseldorf, Cologne is also set on the River Rhine, and like Dusseldorf, Cologne is a cultural hub full of galleries and museums. For any lovers of 20th-century art, head to the Ludwig Museum, which is home to an extensive collection of Picasso, Warhol and Rothko amongst others. Another great landmark is the Cologne Cathedral, which is one of the most impressive in Europe, and amazingly survived bombs in World War Two despite much of the city getting destroyed.

Hamburg - 5 hours
Hamburg is the longest drive on the list at just over 5 hours, but Germany's second city is certainly worth the journey. The city exudes cool, particularly in the Speaicherstadt neighbourhood, which is built up with red brick warehouses across canals which were once used to deliver precious goods brought in by ship. Now, art spaces, coffee shops and restaurants reign supreme here, particularly in the HafenCity harbour area - Vlet is one of the best places to grab some fresh local food.